UEM Migration Service with EBF Onboarder
Nine23 are happy to share the latest case study from one of our clients, Her Majesty's Treasury.
HM Treasury, the UK government's economic and finance ministry, identified a need for a migration tool to move their mobile devices from one Unified Endpoint Management (UEM) system to another.
As it stood, the traditional way of migrating the devices between platforms would have involved:
Impact and disruption to a widely spread end-user population who would have to return the device for migration or a swap out of device. Some of these users being unable to easily travel to a central location.
An increased workload for the IT teams in completing the migration securely and within a reasonable timeframe while ensuring continuity of service.
Increased time, effort and cost, impacting the viability of switching systems.
After a proof of concept and trial, EBF were selected as the vendor of choice to complete this work utilising the EBF Onboarder cloud migration tool. This promised a smooth transition of devices with very little interaction needed from the users, and no return of device.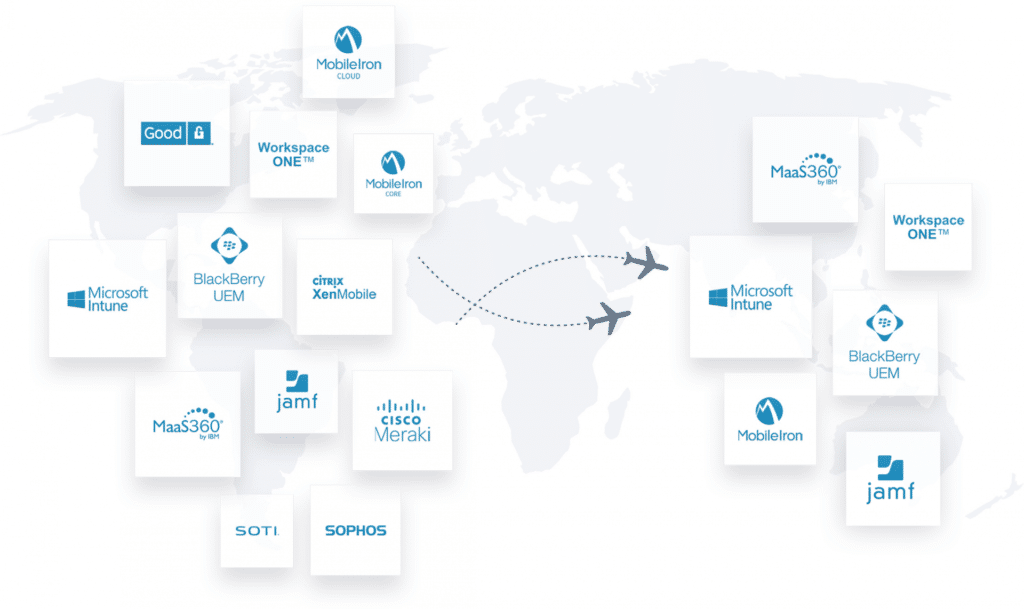 Although the HM Treasury were happy with the application, the EBF Onboarder service was located within the EU. It was a preference of HM Treasury to conduct this activity using UK based data centres. As an EBF partner, Nine23's UK private cloud, Platform FLEX, hosts a UK-Sovereign version of the EBF Onboarder which allowed Nine23 to meet the Department's requirements.
Platform FLEX is a secure, fully owned and managed solution suitable for OFFICIAL-Sensitive providing cyber security services and hosting to customers who need a UK based solution, such as private cloud or hybrid cloud, allowing secure and easy access to applications and data.
Nine23 and EBF together provided a migration solution enabling:
A secure migration between UEM platforms;
Minimal user disruption, while retaining their current device;
Zero service interruption
An entirely remote and instant user-initiated migration;
IT teams to focus on core services and BAU;
A great value for money solution.