Ensuring operations that meet the needs of a complex environment and a changing workforce
Today's digital environment is increasingly complex with more regulatory and compliance requirements than ever. While our operating model focusses on end-user journeys, only rigorous attention to back-end operations and processes can ensure that these journeys are seamless, fit-for-purpose, and secure.
Nine23's Secure UK Cloud infrastructure, Platform FLEX, provides an environment where you can grow, adapt and develop in confidence, with expert support whenever you need it.
Nine23 is a Crown Commercial Service supplier certified to ISO standards: 9001, 27001, and 20000.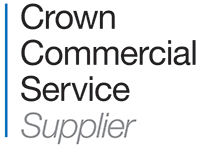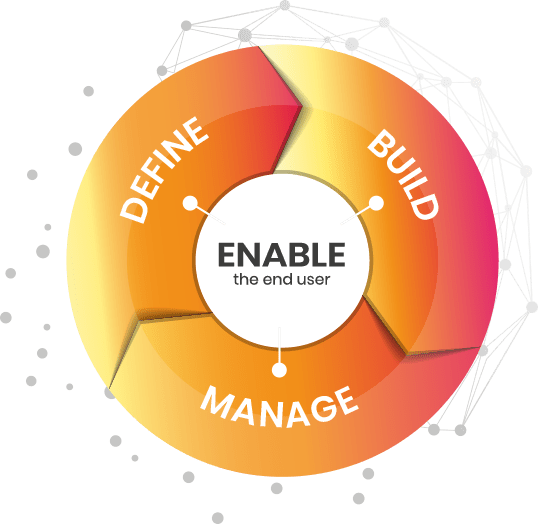 Continuously improve your end-user experience
Define: Change for the better
Discovery. Clarity. Strategy.
Nine23 works with you to discover, clarify and define your goals. From this process comes an understanding of the technology requirements. By defining the problem or the desired change, we can specify the essential capabilities and end-user requirements, and develop an agreed roadmap for your transformation.
From the outcomes of the discovery phase, we create a report which includes the options which will work for you. Find out how Nine23 added value – enabling remote working – through early engagement with the FCA.
For you to gain maximum benefit from your engagement with Nine23, we will work together to understand what you currently have in place and what problems you need to address. We can work remotely, if required, independently or in collaboration with your team. Nine23 Advisory Services include:
User Requirements Analysis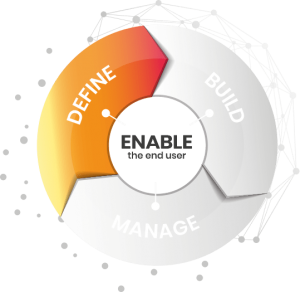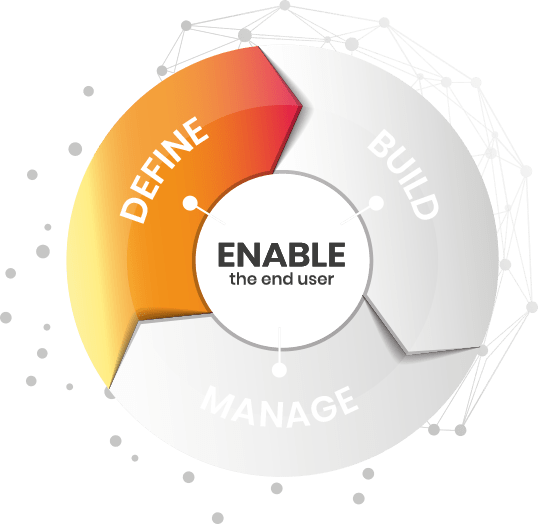 Nine23 expert consultants will work with you to help plan, design and, if required, implement your migration:
Elevate your team's capabilities and productivity
Collaborate, create, and deliver; securely
Manage: Adding value at every step
Align, Agree. Accelerate.
Delivering a managed service at speed and scale whilst aligning the service to the end-user's journey is the final element of our operating model. We'll give you well-defined Service Level Agreements (SLAs) so there is never any misunderstanding about who is responsible for each part of the product or service.
Once we are in the manage phase, delivery of enhanced services to the end-user is accelerated. We operate in an agile way and look to add value at every step and with a continuous improvement mindset.
With Nine23 managing your service, you gain valuable time and resource to focus on your operations. The Nine23 service model is all about being transparent, flexible and, above all. easy to understand. Nine23 Managed Services include:
Service Delivery Management
Cyber Essentials Compliance FLEX Enable
DR/BC & Backup as a Service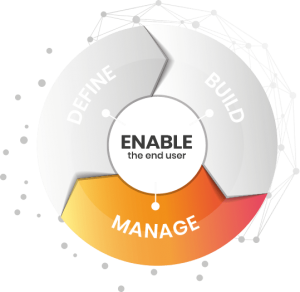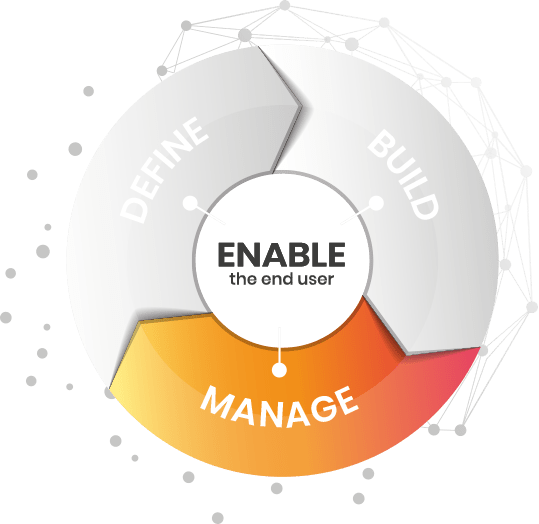 Since 2012, Nine23 have been providing high quality Managed IT support to Government and Corporate Business across the UK. We specialise in IT security; providing quality 1st – 3rd line support, including Service Desk and Monitoring / Management, according to the selected support level.
Nine23 Managed Services give you the time to do what you do best
Enabling your end-user to engage confidently with technology is critical to the value you can derive from the technology. This goal drives Nine23's development process and operating model; from initial discovery and recommendations through to ongoing support and management. Achieving the goal enhances your team's capabilities.