Today's digital environment is increasingly complex with many more regulatory and compliance pressures than ever before (GDPR, Cyber Essentials).
At every stage of the operating model, we focus on the end-user's journey, but we have learnt from experience that to deliver value, you must have the back-end operations and process in place to complete the proposition. It is why we have invested in our own Private Cloud infrastructure, Platform FLEX and implemented ISO standards; 9001, 27001, 20000.
Our operating model links our operations with the customer's journey to deliver continual improvement and value to the customer.
Do you need help defining your problems, building your IT solution or managing your services? We offer products, services and solutions depending on your needs to enable the end-user's journey.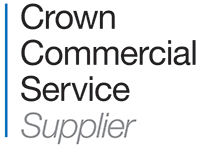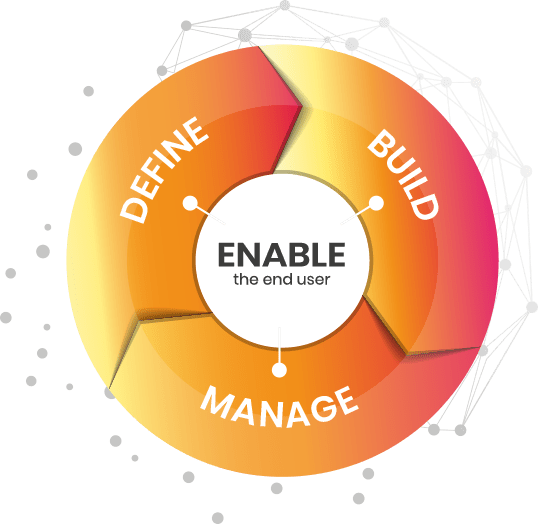 Get a trusted technology partner today.
Discovery – Nine23 works with you to clearly define the requirements, ambition and strategy required. By defining the problem, we can work with you to understand your capabilities with what we can deliver as part of an agreed roadmap for transformation.
At the end of the discovery period we would have produced a report with options for you. This means you can be sure that your user requirements are clearly understood and you know your options going forward. Read how we achieved added value with early engagement with the FCA here.
For Nine23 to give you the most value, we will work together to understand what you currently have in place and the problems for which you require solutions. We can work at either the customer site or remotely, and either independently or as part of your team.
User Requirements Analysis
We work with you to solve your problems.
We deliver secure cloud cyber solutions.
Delivering a managed service at speed and scale whilst understanding the end-user's journey is the final element of our operating model. You get clear, well-defined Service Level Agreements (SLA's) that exceed the customer requirements, so there is never any misunderstanding about who is responsible for each part of the product or service
Once we are in the manage phase it does not end there, in fact it is just the start of our journey together to deliver to the end-user. We operate in an agile way as a company and are looking to add value at every step and with a continued improvement mindset.
Managing your service allows you to focus on what you need to do. The Nine23's service model is all about being transparent, flexible and above all easy to understand.
Service Delivery Management
Cyber Essentials Compliance FLEX Enable
DR/BC & Backup as a Service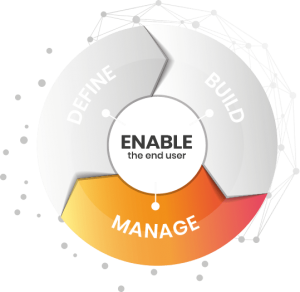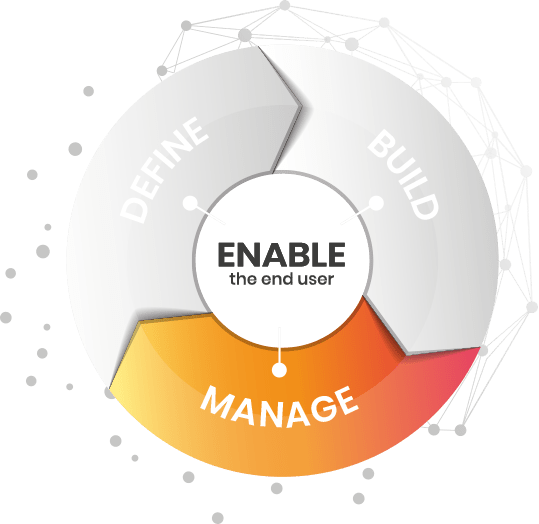 We have been providing high quality Managed IT support for over 8 years to Government and Corporate Business across the United Kingdom and are specialists in IT security, providing quality support from 1st – 3rd line, which include Service Desk & Monitoring / Management dependant on the support level chosen.
We deliver managed services, talk to us about your requirements.
At every stage of the Nine23 engagement there is one overriding theme that is a core value of the company – Enabling the end-user. 
We are all end-users of technology today and the reality is that whilst we understand how to use technology we must be enabled to use it in the workplace whilst fully understanding the risks. At Nine23 our mission is to enable, but once we have delivered a service we must continue to evolve with you to build trust and value to your end-users as a continued service improvement.