Nine23 is, above all, a team of talented and experienced individuals who both share the Nine23 mission of wanting to empower end-users securely and the Nine23 vision to be the trusted partner delivering UK Sovereign cyber secure solutions and managed services to highly regulated and compliant markets.
As a team we have over 11 years of experience in designing, building, and operating cyber security services for some of the most demanding and discerning clients in the world. As a collective this is over a Century's experience in tackling the nuances and complexities that bring other Cloud solutions to a halt – which is why we've earned a reputation for fixing the things other's can't. We would rather not have to fix other's mistakes, but let you succeed from the get-go.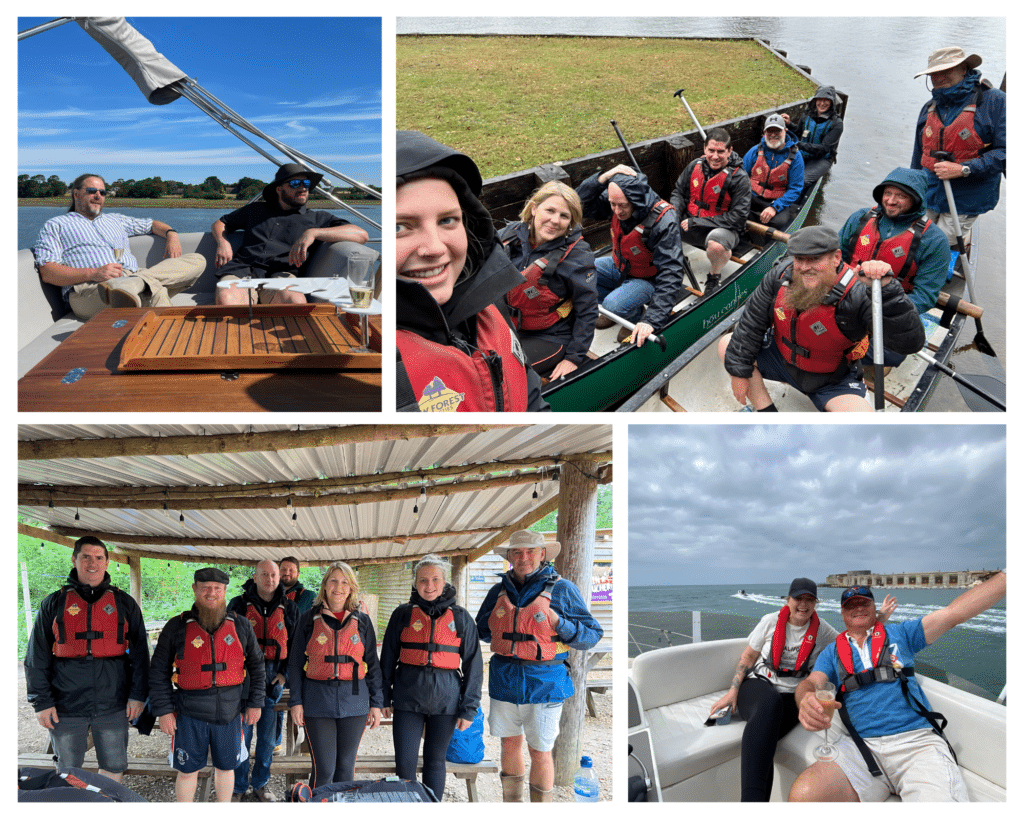 Our Values, Mission and Vision
The Front Line end user is who we represent

Be "client first" results / delivery / outcome focused

Focus on delivering the optimum user experience to the end-user

We care passionately about enabling the end-user to use technology

Deliver true end-to-end value to the client
Our mission is to deliver complete cyber secure solutions that support the operational end user in governed and regulated markets leveraging our considerable expertise in cyber security. 
Our vision is to be the trusted partner delivering UK Sovereign secure solutions and managed IT services to regulated & compliant marketplaces.
Are you looking to start or grow your career in cyber security? Are you an awesome human? Do you think you would be a great addition to our team?
Business Development and Bid Manager
We are looking for a full-time, UK resident business development and bid manager to join our team at Nine23.   Accountable to the Chief Growth Officer and working with the Sales and Marketing team, this person will have a range of sales responsibilities including building and maintaining relationships with clients that will lead to revenue growth and long-term partnerships.  Leading the creation and submission of proposals and responses to information, this person will work with the Engineering and Operations team to document, price and present our services and solutions to our existing and prospective clients. The day-to-day tasks include outreach activities, responding to inquiries, maintaining a sales pipeline, tracking sales metrics, and collaborating with the marketing team to develop new business opportunities.
Experience and Skills
This role is ideally suited for an individual looking to develop Sales experience, offering involvement in the full sales and marketing processes for complex and often challenging projects.  The right person will have the opportunity to develop their career within the business as we continue to grow the team.
We are looking for a person that can demonstrate a genuine interest in, or  sales of ideally has a background in solution selling and experience of bid management from opportunity identification through to project delivery, and will provide valuable input into value proposition development, opportunity qualification, win strategy, commercial discussions, and solution delivery
Work will be performed remotely so the ideal candidate will be self-motivated whilst part of a close team; a desire to meet and work with our clients across the UK is essential. The role will require security clearance, requiring at least 5 years residency in the UK.
Knowledge of public sector such as defence, law enforcement would be beneficial, but we are looking for a passionate and drive individual who is excited by building relationships and solving problems in highly regulated industries for our discerning clients.
Key Responsibilities
Identify and develop new business opportunities that align with the business growth strategy.
Qualification of opportunities from frameworks, partnerships and direct leads.
Manage the end-to-end bid process, working with the sales team to develop a clear strategy for each bid and ensure the themes and solutions are clear and compelling for our customers.
Understand and resolve complex technical, strategic and business issues.
Account Management, working alongside the Operations and Engineering team to provide ongoing support and proposals for change and service improvements to our clients.
Manage virtual bid teams and inputs from key stakeholders, typically engaging with sales, marketing, engineering team, operations team, security team and the finance team.
Prepare and review the commercial aspects of the bid, ensuring all products / services are included in the final price to the customer. Ensuring that timescales are achieved at each step of the bid process, including all internal governance, while taking the initiative in setting realistic deadlines.
Risk tracking and management throughout the bid process.
Drive continuous improvement, through the sales and marketing processes both internally and with customers.
Supporting our partnership programme, helping our partners to achieve our agreed joint objectives.
Supporting the Marketing team with the creation of relevant thought leadership content and Sales collateral.
Ensure that all activities comply with requirements for quality management, legal stipulations, and general duty of care.
Report to: Chief Operating Officer
Location: UK based remote (occasional travel)
Salary: Circa £25k
Start date: ASAP
Term: Permanent (subject to probation period)
Subject to Security Clearance checks
UK National
We have a great team with shared values and aim to deliver exceptional services and  solutions.  Nine23 is a friendly and fast-paced company that embraces an entrepreneurial spirit.  As a rapidly expanding company, this is an opportunity to join on the ground floor and influence the direction of your career and the company.
This is an exciting opportunity to join our operations team and contribute to the success of our organization. We offer a competitive salary, comprehensive benefits, and a supportive work environment. If you are a motivated individual with strong clerical skills and fun and relaxed attitude, we'd love to consider you!
The role will start as soon as you are able to join Nine23 and you will be working with the Chief Operating Officer and the company's senior management team on a daily basis.
Due to the nature of the role any candidate will need to gain SC Clearance.
The role is home based with occasional travel.
Typical duties will include:
Provide clerical and general support to the Chief Operating Officer and the Senior Management team
Support with ISO Quality standards (ISO 27001, ISO 2000, ISO 9001, ISO 14001)
HR on-boarding/off-boarding/training/Administration
Contract admin – SLA's/Reporting/NDA's/MSA's
Key driver for Social Value/Net Zero
Organising meetings and taking minutes and follow up actions
Desired skills and experience:
As a successful candidate your attitude, personality and soft skills will be more important than your paper qualifications.
Your profile will include:
Strong organisational and multitasking abilities
Excellent attention to detail and accuracy
Strong written and verbal communication skills
Ability to work independently and as part of a team
Exemplary written and verbal communication skills
Self motivation/proactive
You will have experience of:
MS Office (Word/Excel/PPT)
Prior experience in clerical or administration roles is preferred
Customer Service
Desirable:
Some experience of working with and/or exposure to, the UK public sector and/or Defence sector
Please contact us today if you are suitable for any of the roles.
If you don't see a position that suits you but think you would be a great asset to our team then please contact us.
Lots of 
Perks and Benefits
Nine23 put people first. We want to do everything we can to help you stay motivated and help you enjoy your working life with some of our benefits we offer to our staff.
It's time to stop sitting in traffic and wasting time commuting. Nine23 has a small dedicated workspace in Southampton when needed, however after a unanimous vote it was decided that all employees will continue work from home.
Nine23 understands the importance of training and ensuring all team members have the opportunity to learn new and enhance their existing skills therefore Nine23 will contribute towards or fund all training course costs.
Not only do Nine23 give you the standard 24 days holiday entitlement but we like to give our staff some extra time off to refresh over the Christmas holidays and spend time with your loved ones.
It's important for Nine23 staff to all get together in person for staff events and parties to socialise. Don't think awkward team building activities, think boat days out on the water and low-key curry nights!
We offer funded counselling sessions to help improve the mental health and wellbeing of our staff. To ensure all sessions are 100% anonymous we use an external counsellor who will not disclose the employees details.
You can wear whatever you feel comfortable in, but to make those daily choices a little bit easier for you can choose our Nine23 clothing such as t-shirts, hoodies, coasts and polos.
We are extremely supportive of our mums and welcoming new additions to the Nine23 family, therefore we offer an enhanced maternity support package of 100% of salary for the first 13 weeks of maternity leave.
Every afternoon, we have an informal wellness check-in. A simple "how are you?" tea break. Since working from home it is more important than ever to check-in with each other, now we have a dedicated time slot for this everyday.
Hayley M, Marketing Executive
"I am so grateful to work for a company like Nine23. For me personally, to have the enhanced maternity leave package put me at ease during a big change in my personal life. I continue to feel supported and it made the return to work so much easier!"
Rich P, Infrastructure Engineer
"It's the people. Simply that. All of us share a vision of getting the customer what they need and doing it properly. We all help each other achieve what's needed. For me, personally, the core principles of honesty and integrity along with putting the customer needs first is refreshing!"
Sebastian N, Infrastructure Technician
"I have worked for Nine23 since April 2021, since then I have learned so much about the IT industry thanks to them. Their work culture and passion for secure use of technology has helped me to build greater cyber security awareness. Nine23 gave me extreme amount of support, knowledge and resources needed for successful start in Cyber Security"