Protect and give your organisation complete peace of mind.
At Nine23, we strive to be your trusted Cyber Security partner. Our accredited cyber security services protect your organisation from the inside out and shield against the latest risks.
Our Cyber Security Offerings
Cyber Security as a Service
CSaaS allows the outsourcing of services or business risks to be managed on your behalf.
Nine23 accomplish this through a combination of using our highly skilled people embedded alongside your personnel, our ISO 27001 compliant processes and the management and deployment of suitable cost-effective technology, either your own tools or additional technology that we deploy and manage on your behalf.
Ensuring business continuity, zero trust is an important step in your Cyber Security strategy
Zero Trust models are increasingly coming to the fore to mitigate common cyber threats and help increase levels of assurance that systems and data are being accessed appropriately. Our team will work with you to identify the advantages of adopting Zero Trust approaches or whether alternative security patterns can offer you more appropriate protections.
Putting trust in your suppliers first through an effective audit and assurance regime
Working with your Cyber Security, Service Management and Commercial teams we will help map your supply chain and evaluate the criticality and risk potentially posed through this relationship and will propose and implement business processes and technologies, where appropriate, to enable the monitoring and management of this risk.
I need a UK data sovereign cyber security solution
Define, Build and Manage your Cyber Security needs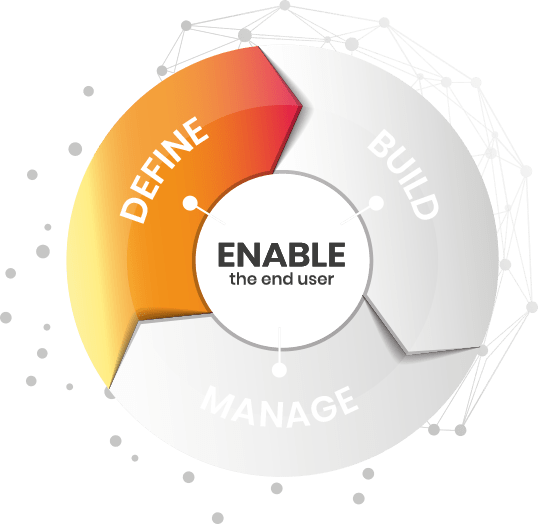 Implementing a Cyber Security strategy is of benefit to any organisation.  Nine23 can help to define and /or review your organisation's Cyber Security Strategy to help prioritise investment decisions and ensure that the focus is on the best outcome for you and your business.
Nine23 can help you define your strategic threat assessment, maturity assessments of people, processes and technology within the organisation, strategic implementation planning and roadmap development.
We can support you on your journey to ISO 27001 adoption or the implementation of the NIST Cyber Security Framework (CSF) with a readiness assessment, implementation strategy, Scope and maturity model. We can help you optimise your portfolio of tools, services and partners to maximise the value from your existing investment. We will work with your senior stakeholders to define and agree Risk Appetite and Tolerance statements against which risk levels can be managed through controls and resources.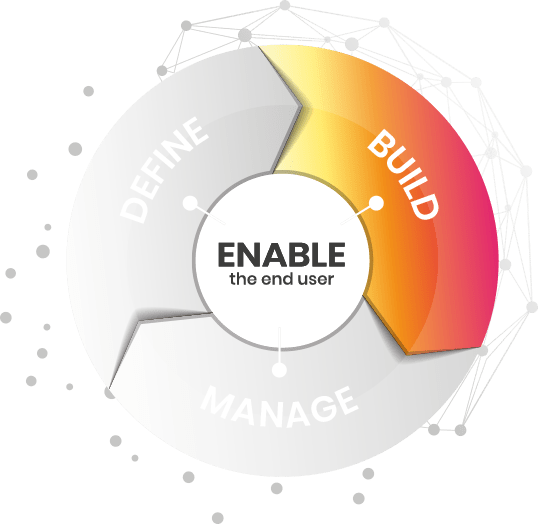 Building your cyber security needs with Nine23, covers design, development and delivery. Whilst maintaining your regulatory and compliant needs, as required.
This includes the assessment and selection of tooling with full technical and commercial assessments of at least 3 products, fully compliant with the Technology Code of Practice, Treasury Green Book and broader Public Sector spend controls. These can be delivered independently or as part of the development of a business case to support investment decision making. As needed Nine23 can implement the tooling within the client environment (or within our own secure Private Cloud and connect it to the client environment) or work with your own delivery teams (internal or outsourced) on the design and implementation, providing assurance that this has been done to identified standards. As part of this can help develop, test and optimise automation playbooks on business meaningful risks and activities to reduce the demand on your existing security teams freeing them for higher value activities such as threat hunting, supply chain audit, working with your engineering teams to eliminate threats early in service delivery etc. 
Nine23 can aid you in the mapping and threat modelling of your supply chain and work with you to define a full supply chain risk assessment, management methodology, reporting and audit mechanism. We can also audit parts of your supply chain as a trusted 3rd party in support of your regime as appropriate.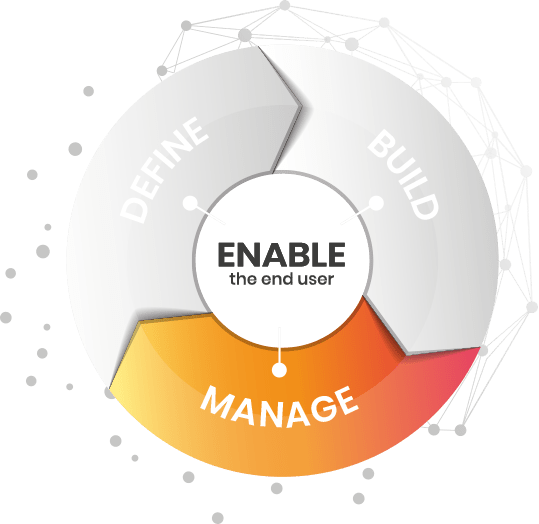 By managing your cyber security needs with Nine23, Our goals become your goals and we align all of our services to client business metrics.
In the Cyber Security service this will typically be around the reduction and ongoing management of risk against your organisational appetite and tolerance. We seek to reduce the Total Cost of Ownership of your security capability through the optimisation of tooling and services. We work to ensure delivery is closely integrated to minimise commercial and service gaps and maximise the derived value from committed spend. 
Nine23 and our carefully selected group of strategic partners can manage end-to-end risk management services on behalf of your organisation including: 
Cyber Security Managed Service

Security Operations Centre (SOC) – Hybrid or full outsource

Managed Detection and Response (MDR) – covering endpoints, networks, Cloud tenancies, on-premise environments and SaaS services

 

Secure UK Sovereign Private Cloud – Platform FLEX
Want to know more about SOC as a service?
Why Choose Nine23 for Cyber Security Solutions?
Today's end-user expects to operate at work in the same way they do at home – consumer simplicity with enterprise security. We passionately believe that you, the client / customer / frontline end-user should be at the heart of everything we do, empowered to use technology securely and by delivering outcomes for your needs.
Nine23 is a highly competent trusted IT solutions company with a team of talented and experienced individuals. We have proven this through multiple service deliveries of user-focused, nationally accredited solutions, in complex environments and by enabling some very prolific end-users.
We have consistently achieved the highest levels of accreditation (ISO 9001, 27001, ISO/IEC 20000) from national bodies to provide confidence that the systems we develop can be used at highly classified levels of cyber security (OFFICIAL-Sensitive or Sensitive).
If your organisation requires the processing of UK personal data our fully managed, Nine23 owned enterprise infrastructure, Platform FLEX located in secure UK hosting locations with connectivity to government/corporate networks and internet connected organisations using proven secure access solutions to ensure your data is protected.
Our Latest Cyber Defence Insights