We want the buying process to be as simple as possible, the first step is to get in touch to discuss your requirements then we will work quickly to establish how we can deliver your needs. Finally, together we will agree how you would like to contract with us.
You can purchase Nine23 services and solutions directly, through a trusted partner or using the Frameworks below.
Cyber Security Services (CS3)
The Cyber Security Services 3 (CS3) is a dynamic purchasing system (DPS) that allows buyers across government and the wider public sector to buy an extensive variety of cyber security services from pre-qualified suppliers.
The CS3 is a flexible way of purchasing services which gives buyers the opportunity to filter their requirements via a simplified procurement procedure to accommodate their business needs.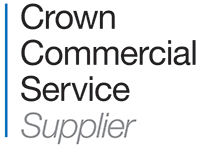 Digital Outcomes & Specialists (DOS)
The Digital Outcomes and Specialists framework is an agreement designed by Crown Commercial Service (CCS) and Government Digital Service (GDS) to help the public sector buy, design, build and deliver digital outcomes.