BYOD (Bring Your Own Device) is a remote way of working, that can be implemented by enterprises, enabling their employees to use personal mobile devices such as laptops, tablets or phones for both personal and business use. Remote-working is extremely important to enable employees to do their day-to-day tasks from wherever they are; however supplying mobile devices to each employee in large enterprises can be very costly therefore BYOD was introduced as a cost-effective method but to also increase motivation and productivity as it is thought that employees work better and faster on their own devices.

"BYOD sounds great, so what's the problem?"
Although the cost benefits of employees supplying their own equipment and increased employee productivity is encouraging, the risks of accessing corporate data from personal devices include data leakage, lack of management, device infection, mixing personal and business use, and the inability to control devices is discouraging.
Remaining both a major opportunity and challenge for enterprises.
MDM (Mobile Device Management) has traditionally been deployed on corporate
devices to allow enterprises to manage and control the devices while employees are working remotely to protect their corporate sensitive data.
By implementing MDM enterprises are able to manage what an employee can or can't access on their device by wiping all sensitive data to ensure data protection if the device is lost, stolen or hacked.
However due to the large expense of supplying mobile devices to employees, the
alternative is to deploy MDM on personal devices.

"MDM sounds great, so what's the problem?"
MDM solutions can help enterprises prevent data breaches however employees are raising questions about their privacy. MDM tools are extremely invasive allowing employers to monitor all device activity on the employees private devices including their personal calls, web traffic etc. at any time. They can even perform remote actions such as locking the device, monitoring your location through GPS and wiping data which employees are understandably not happy to allow.
MDM can also be very restrictive therefore employees are finding unsafe alternatives to simply achieve something that a security policy is not enabling them to do.
Is there an alternative solution?
Fortunately yes, enterprises can still benefit from BYOD without having to invade their employees privacy while avoiding the risk of employees using unsafe alternative solutions to do their job.

Nine23 challenges the status quo and changes the game on how organisations empower their mobile workforce with FLEXContainer, a mobile-first application which enables an organisations workforce to stay connected to secure corporate networks and utilise mobile technology while working remotely.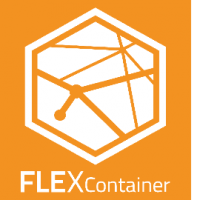 FLEXContainer is a fully managed application but isolated from the device ensuring the organisation only has control of the content within the application, not the device. The app is deployed from the public app store and managed from Nine23's secure UK Platform
FLEX which provides a resilient and secure cloud hosting infrastructure – with accredited access to PSN, HSCN, ALI (RLI) and corporate networks.
Along with FIPS 140-2, AES 256-bit encryption that protects and secures your mobile workforce, FLEXContainer finally removes the technological struggle of having to choose between increased security or increased productivity.
FLEXContainer comes with integration to a multitude of Enterprise Mobility
Management (EMM) systems. You get a defence-grade containerised workspace that is fully integrated while your network perimeter remains secure.