What are the UN Sustainable Development Goals?
As stated by the UN, all United Nation States partake in the goal to deliver "peace and prosperity" through the blueprint provided by the 17 different goals, created to as a guide for a better tomorrow. Otherwise known as the Global Goals, these objectives are based on social inclusion, environmental protection and economic growth goals. It is important to recognise too that each goal is linked to the other, so impacting one will have an impact on the rest. Within each are targets to achieve these goals, in total, adding up 169 targets all together.
Which UN Sustainability Goals are Nine23 Involved in?
Nine23 are working with Trust X Alliance to ensure we make as large of an impact as possible. Trust X Alliance is the collection of small tech companies who group and work together in order to provide a larger influence. Out of the 17 goals, 4 have been chosen with the intent that we can affect these areas the most. They are: Good Health and Well-Being (3), Gender Equality (5), Decent Work and Economic Growth (8), and Climate Action (13). Individually, Nine23 have our own targets, and are continually formulating improvements to our plan, to guarantee these goals are met.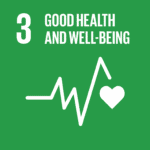 Good Health and Well-Being (3):
This goal is all encompassing, in the idea that it impacts every area of life essentially. Especially after the COVID-19 pandemic, it became all the more important to focus on good health and well-being of all people. The goal can generally be summed up under the headings: reproductive, maternal and child health, infectious diseases, non-communicable diseases, mental health and environmental risks, and health systems and funding.
Nine23 have already implemented plans to support this goal, for example, providing 6 free counselling sessions for any member of staff that needs it. We have a trained Mental & Physical Health First Aider available to staff at all times throughout the year. The team are also in the midst of planning at least 2 mental and physical well-being events for the entire company to get involved in per year. These events will range in options, and will be available across multiple different dates, to ensure there is something for everyone to enjoy and participate in.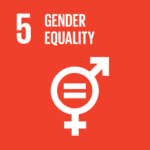 Gender Equality (5):
The Gender Equality goal focuses on achieving an outcome where gender equality can be achieved, where women and girls are empowered worldwide. There is an imbalance of women impacted socially and economically, and this UN Sustainability Goal seeks to rectify this issue.
Nine23 are supporting this goal by actively planning on working with the Education Development Trust to engage with school kids, specifically young women, to encourage movement into IT roles. Nine23 plan on participating in these kinds of events, a minimum of once a year. We are looking further into implementing additional activities which will aid the success of this target too.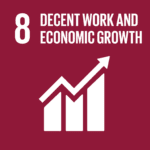 Decent Work and Economic Growth (8):
The aim of goal 8 is to "promote sustained, inclusive, and sustainable economic growth, full and productive employment and decent work for all." This is another factor drastically impacted by Covid-19, globally the economic state and health exponentially decreased in many areas. Labour practices and environments need to be carefully evaluated to ensure employees are treated equally and fairly.
Nine23 already have multiple actions in place to ensure the progress of this goal. For example, Nine23 is an accredited Living Wage employer; offer flexibility around child/ elderly; provide every employee the opportunity to work entirely from home, or anywhere, thus are not restricted to an affluent self-positioning; apprenticeship for young people to join the team and development plans to progress into different areas of business; and salary increases for staff in line with inflation.
Furthermore, the Nine23 Growth plan is in place for economic growth and future staff employment. We aim to support the targets surrounding promotion of development-oriented policies within the business, employment rates, and labour conditions and regulations.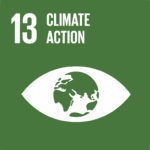 Climate Action (13):
Climate action aims to combat climate changes and its effects. Urgent action is required to nullify the threat presented by climate change, and thus is a vital part of the UN Sustainability Goals.
Nine23 are supporting this goal through having gained ISO/14001:2015 Environmental Management System; decreasing the amount of time spent in office, including travel to and from the office; encouraging staff use of public transport; encouragement of using electric cycles when in city locations; and Nine23 are currently working on understanding their carbon footprint from 2019-2021.
The target we are focusing on most within the goal is that of climate change measures and climate education and awareness to our staff members.